caring for people and our planet
---
B Corp Certified
What if we could show that business can be done differently? What if there was a certificate to show your snacks came from people who go all out to support their community and workers, who tread lightly on the planet, and do everything they can to have a positive impact on their customers?
Amazing news - there is, it's called B Corp, and we are one. Being a certified B Corp means we've joined thousands of businesses who, like us, believe in being a force for good in the world. It means we're challenging ourselves to imagine even better ways of doing things right for people and the planet. And we think that's an idea that really counts.
Cracking down on carbon
The best way we can keep you in good snacks for years to come (sustainably, you might say) is to do what we can to crack down on carbon emissions. So we've made a pledge to go carbon neutral by 2030. We've measured our footprint, and are already working on reducing it as much as we can first and foremost. Case in point - all the electricity at our factory and our bakery is now 100% carbon neutral and comes from a windfarm in a particularly windy bit of Scotland. There's lots more work to do, and we're excited to share our progress as we go.
Our Packaging
Keeping an eye on packaging? Us too. All our snack trays are made from recyclable plastic (do take the film lid off first before you recycle them though - we're still working on that). They're made of at least 50% recycled plastic, too. All our paper and cardboard is moving to fully FSC certified packaging, and is, of course, all completely recyclable. So far the plastic trays are the best thing we've found to keep your snacks fresh and safe. All the same, we're trying out all sorts of ideas to try and reduce our plastic use - watch this space.
Growing with our growers
When it comes to snacks, we're big on variety. And that means lots of different suppliers. Where we can, we try to stay local and source from the UK, but some of our ingredients (hello, cashew nuts) only grow further afield. Naturally, we want to look after the people who supply us. We've joined forces with Ethical Trading Initiative Norway and two of our nuts suppliers, Freeworld and Voicevale, to train cashew farmers and processors in Vietnam (where many graze cashews are from) on improving their social and environmental practices. Our code of conduct for suppliers means we can raise awareness of best practice so that we can all be better, together.
Rubbish is rubbish
We think landfill is a real problem, so we're doing our best to avoid adding to it. Zero waste to landfill means all our rubbish goes to where it's of most use - paper to paper mills, plastic to be made into new packaging and food waste to composting, for example. And anything that can't be recycled or composted goes for use as fuel to create electricity for local housing.
We're also taking a good hard look at every part of how our snacks are made to see how we can reduce the amount of waste we create in the first place.
Better snacking starts here
What if tasty snacks were healthier, too? From reducing 160 tonnes of sugar in our snacks to upping the good stuff like protein or vitamins, we're always reimagining snacks for the tastier, healthier, and better. In fact, we've been specially recognised for our work on healthier snacks in our B Corp assessment. We gained a very healthy 5.5 points for looking after our customers (hey, that's you!) by following strict self-imposed health guidelines when making our snacks. Of course, to be a proper healthy alternative to traditional snacks, they have to taste good too - that wasn't in the assessment, but we think it's pretty important anyway. You can read more about our health promise here.
find out more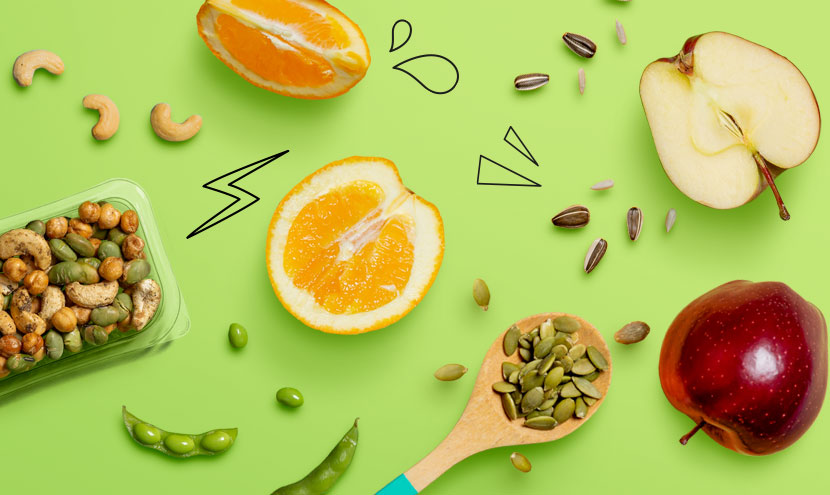 our health promise
We believe the healthy choice shouldn't be a compromise on taste! We've found that using the best ingredients nature has to offer makes the best snacks.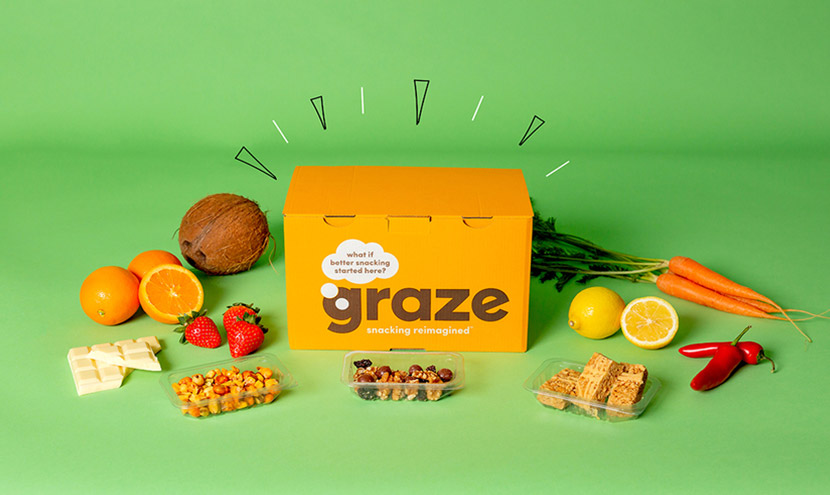 explore our online shop
Did you know graze has an online shop? When you find a new favourite, you can fill your cupboards with it whenever you fancy. From bars to sharing bags to multipacks, there are all sorts of snacks to discover!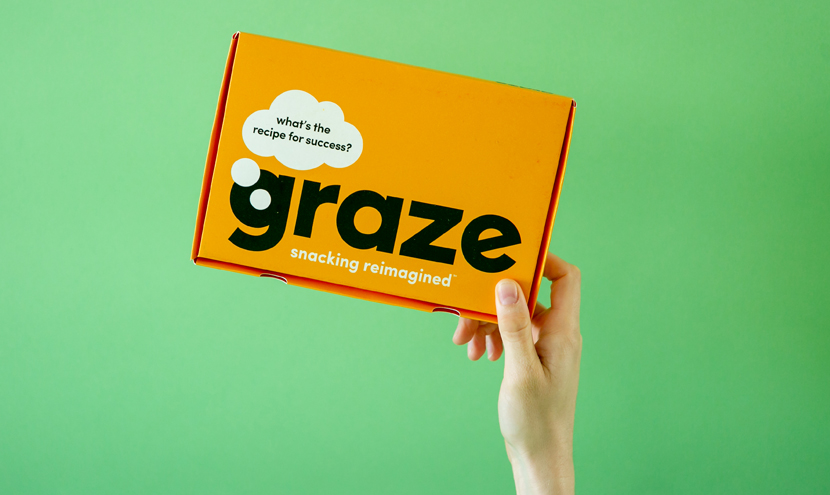 graze subscription
Discover new flavours and enjoy healthier choices on a regular basis, with personalized graze boxes delivered to your door.