The power of the swap
Never underestimate the power of the swap in your battle for health.
It really is amazing the difference you can make to your diet just by swapping something naughty for one of our nutritious nibbles.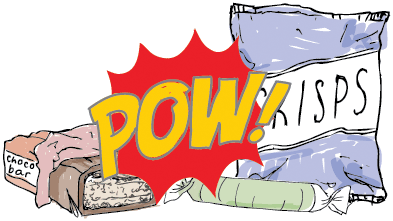 It's a heroic double effect giving you healthy benefits (every graze snack has at least one) and the big bonus of avoiding snacks that are a lot more evil.
Sounds simple, but it works - POW!