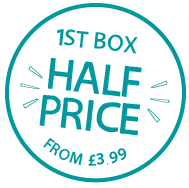 Maximum variety and the best way to explore all the snacks graze has to offer.

Delicious top quality snacks but all under 150 calories.

A selection of over 25 snacks, each one a source of natural protein to fuel your busy life.
Can't decide?
Don't worry, you can change and add boxes later, once you've created your account.