applewood smoked beef jerky
British beef jerky and smoky tomato relish
British beef jerky (57.5%):
beef, demerara sugar, soy sauce (water, soya beans, salt, spirit vinegar), salt, cider vinegar (apples, apple juice, sugar, yeast, cider, water, yeast extract), celery powder (celery, sea salt), black pepper, garlic powder, onion powder
smoky tomato relish (42.5%):
tomatoes (57%), distilled white vinegar, sugar, onion, honey, salt, smoked paprika, pimenton dulce, ground white pepper, ground coriander, ground ginger, chipotle chilli, citric acid
Contains celery and soya.
you'll be able to rate this product when you order your first box -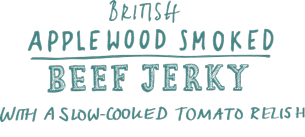 British beef jerky and smoky tomato relish

find more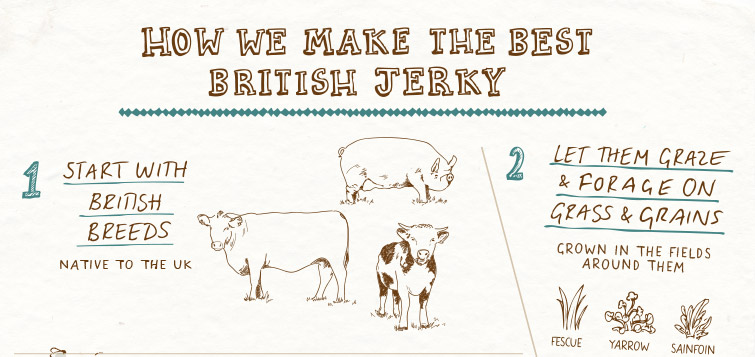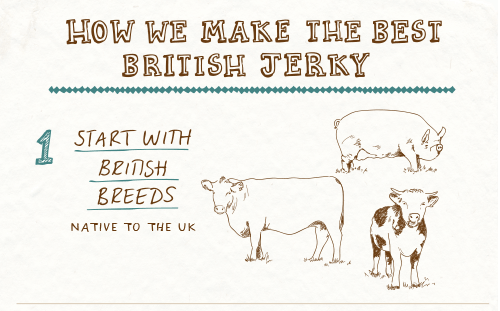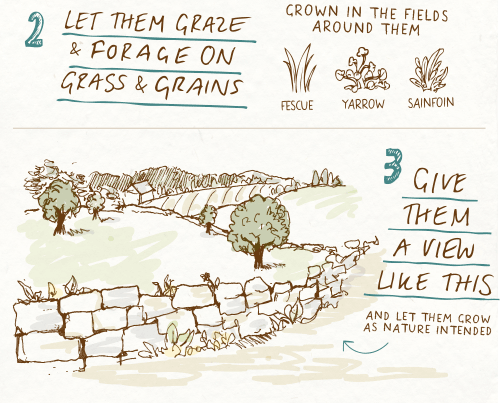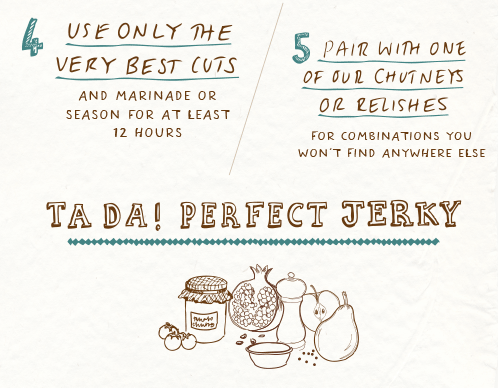 Some questions about our jerky…
Where is your beef from?

Our jerky is made from 100% British beef. We are sourcing it from a local farm in Hampshire which is certified as biodynamic by Demeter. The farm that supplies our meat is also an RSPCA, Freedom Foods accredited site that is Farm Assured. You can read more about this here:

www.redtractor.org.uk/home

Does the jerky contain any preservatives?

No, we have spent a long time searching for a really great tasting jerky that doesn't contain anything artificial. Our jerky is made from whole slices of silverside beef which is marinated and then smoked, slowly cooked and dried. This process naturally preserves the meat without the need to add any nasties.

Is the jerky raw?

No, the beef is cooked before it's dried. As it's a dried product the texture of the meat can be a bit chewy, so please be aware if you haven't got strong teeth.

How long will my jerky last?

You will have 7 days to enjoy your jerky once you have received it in your box and, as with all of our nibbles, it does not need to be refrigerated.

How do I check the ingredients?

Just click on the picture to see the full list of ingredients.

Will I automatically be sent the jerky?

No - we know that not everyone eats meat, so we've binned it for all of our grazers. If you would like to receive it in your box then make sure you rate it as Try, Like or Love.

Is it suitable for coeliacs?

Yes, the soy sauce that is used in the marinade is wheat-free. Please be aware, however, that our jerky supplier handles other wheat products, so we can't guarantee that it is 100% wheat or gluten free.

Is it suitable for vegans and vegetarians?

No.

How healthy is my jerky?

Our jerky dipper is only 91 calories, low in saturated fat and a high source of protein, which our bones and muscles need in order to repair and grow to keep up with the demands of the day.