smoky chipotle dip
smoky chipotle relish with rosemary breadsticks
smoky tomato relish (43%):
tomatoes (57%), distilled white vinegar, sugar, onion, honey, salt, smoked paprika, pimenton dulce, ground white pepper, ground coriander, ground ginger, chipotle chilli, citric acid
rosemary breadsticks (57%):
wheat flour, olive pomace oil, extra virgin olive oil, salt, wheat malt, rosemary, yeast
Contains gluten and wheat.
you'll be able to rate this product when you order your first box -


jalapeno jam with flax tortilla chips

new!
100% pure peanut butter with pretzel sticks

smoky chipotle relish with rosemary breadsticks

tomato salsa fresca with mini tortilla chips
new!
toffee sauce with wholemeal banana shortbread dippers

chocolate sauce with poppyseed pretzels

fruity mango chutney with black pepper dippers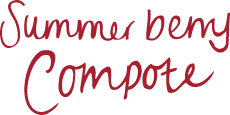 berry compote with wholemeal shortbread dippers

sweet chilli sauce with baked soy bites

BBQ relish with tomato breadsticks

spiced tomato chutney with baked curry bites

red onion marmalade with cheese and chive oatbakes
sticky toffee sauce with granny smith apple slices
some questions about our dips…
How spicy are korai chutney, my thai and the fruity mango chutney?

The dips in these nibbles are flavoured with fragrant – rather than hot – spices, so they are fruity and aromatic rather than spicy. However, if you are sensitive to a touch of spice you might like to have a glass of water handy, just in case!

Which of the dips are unsuitable for coeliacs and vegans?

You can check which dips aren't suitable on our coeliac and vegan pages. All of our snacks are prepared in the same kitchen though, so there may have been some cross-contamination between ingredients. For this reason, we can't guarantee that your dips will be 100% wheat or gluten free.

How do I check the ingredients?

Just click on the pictures to see a full list of ingredients in each dip.